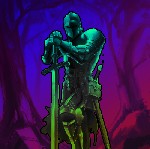 Champions of The Forest
Hazard
Subscribe to this mod
Like
Don't
use this mod with
Player Upgrade Points
or
Ultimate Cheat Menu
, they overwrite the same properites.
Discord server!
Paypal
Consider donating if you enjoy COTF
---
How to install:
1.Download this mod and Builder Menu.
2.Enable both mods in modapi.
3.Run the game through modapi.
4.Wait for all the extra files to download. Those files contain textures and models.
---
What are this mod's features?
There are custom weapons, first and thus far only mod that adds weapons
It turns the game into a diablo spinoff
Custom, RPG style inventory
Equipment items that drop from enemies
Replayability! Try different builds, playstyles until you find one which suits you best
Stronger Enemies. Speed, damage and extra abilities make them fearsome enough to make even advanced players experience horror again
Unique named enemies. You can kill me, my friends, modapi staff, the forest youtubers and maybe your ex.
Custom stats. A lot of them
Many of already in-game mechanics reworked
Players have spells to make the combat more dynamic and challenging
Leveling system, with upgrade points - Player upgrade points 2
Hundreds of perks
Custom difficulty settings
Multiplayer support - share the fun in multiplayer, or maybe compete with others with custom coop options
In-game update notes, news and list of amazing people ;)
---
How to Start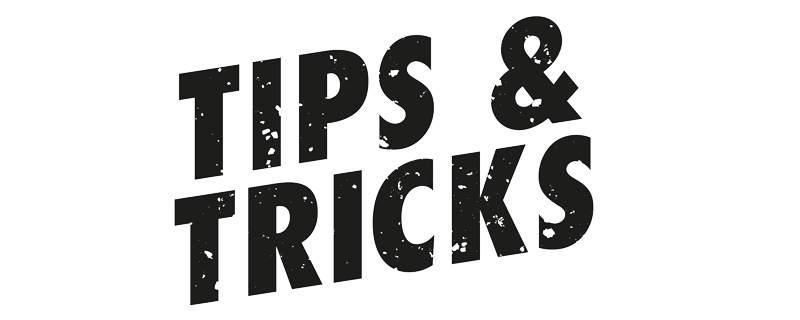 Start on easy difficulty on as you are level 1.
You can level up to level 6 rather quickly without fighting anything. Cutting trees, bushes and effigies plus hunting down animals gives enough experience.
Buy mutations, also referred to as perks, in defense and survival first. Increased health and energy is the most important bonus you can obtain at early levels. Most perks require a single point to purchase, where as spells require 2.
Many spells require a large amount of energy to cast. Do not buy most spells on early levels, except things like parry, frenzy or focus. A good first spell is for example "parry" unlocked on level 8. It has decent damage, it gives health and energy on parry, which is very important on early levels. For the 2 points that have to be spent on a spell. Parrying is triggered when you block just before an enemy hits you, and it only works on humanoid enemies (Unless upgraded to be able to parry anything at 360 degree coverage)
Use fire. Enemies tend to have a lot of health, and are hard to hit. Fire will cause them to stop attacking and turn into sponges for damage. Additionally, enemy armor makes you deal less damage to them than normal. Fire reduces enemy armor.
Explosives at point blank range can deal a massive damage
It's okay to run from enemies. Some elite abilities are really strong, and you will need good stats to take them down.
Try to focus on developing your character in a single path. Spending points in multiple playstyles at once is generally a bad idea, as neither will deal sufficient damage.
If you're playing with other players, splitting roles may be a good idea. Let one player be an archer, other a warrior, 3rd a magic caster. This will allow to split items between players to benefit the most people.
Change difficulty to a higher one as soon as it's manageable. Higher difficulties give a lot more experience, and unlock higher tiers of items.
---
Known bugs that are not getting patched
With SSAO set to Amplify models using displacement maps (for example Greatsword in hand) appear completely dark. It can be fixed by disabling SSAO or swtiching to Unity
---
Special Thanks
34 awesome items added by Kaspito, thank you so much
Sora, Bloodred, Film Crafterz, Chester and Kaspito once more for testing multiplayer and balance, spending plentiful of hours playing imba versions of COTF with me.
---
To other mod creators:
I have made this mod open source, as i would like to see the development of modding and of ModAPI.
If you would like to make a mod of your own, and consider any of the changes in Champions of the Forest as useful, you are free to pick up whatever you want and implement it in your project. No need to ask me for permission. Just don't copy the mod entirely and claim it's yours.
If you need help, yo can contact me on COTF discord
Source code on discord:
My github
---
Videos about Champions of The Forest:
AllesKutEnter, the admin of modAPI, decided that any video i embed will be Rick Astley's "Never Gonna Give You Up" so here are the links
https://www.youtube.com/watch?v=kgmZ5SZm5hE
https://www.youtube.com/watch?v=6oo4vrX4kbA
https://www.youtube.com/watch?v=S4e93FohZMI
---
Gallery:
| | |
| --- | --- |
| File | ChampionsOfForest-1.6.4-d96e35ec9d05229b628c46fb09e227e3.mod |
| Compatible | 1.11b |
| Version | 1.6.4 |
Buttons
Name
Description
Button
Toggle Menu
opens and closes the main menu
F4
First Spell
Alpha6
Second Spell
Alpha7
Third Spell
Alpha8
Forth Spell
T
Fifth Spell
Y
Sixth Spell
U
Pick up items
E
Equip custom weapon
Alpha5
Ping Object
Sygnalize a item, enemy or location to other players. hold z and rightclick to mark an enemy
Z
videogame_asset
The Forest
label
Multiplayer