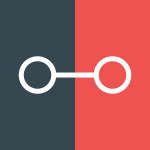 Champions of The Forest WORK IN PROGRESS
Totally Not Hazard
Subscribe to this mod
Like
CHAMPIONS OF THE FOREST
Mod
requires
BUILDER CORE
&
BUILDER MENU
to work
After launch the mod will check for and download any missing files it needs in order to function properly.
In v0.0.0.1 & v0.0.0.2 you can press f5 to spawn a random item.
Champions of the forest is a mod similiar to a previous mod of mine, Player Upgrade Points. This one is more expandable and offers great content. Also its designed to work in multiplayer to share loot, exp with other players and see other player actions that are specific for this modification. Take casting spells for example.
...more description when i feel like it.
Sauce:
git
Gib me that like pls
| | |
| --- | --- |
| File | ChampionsOfForest-0.0.0.2-5601af1c7c2f71d4073321b6a8d68dc7.mod |
| Compatible | 1.09 |
| Version | 0.0.0.2 |
Buttons
Name
Description
Button
Toggle Menu
opens and closes the main menu
Tab
First Spell
F1
Second Spell
F2
Third Spell
F3
Forth Spell
F4
Fifth Spell
F5
Sixth Spell
F6
Pick up items
E
Equip custom weapon
D5
videogame_asset
The Forest
label
Worldchanges