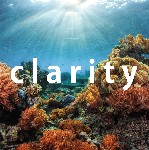 Clarity
Ashe
Subscribe to this mod
Like
In the vanilla game, diving underwater applies a very strong blur effect, making it hard to see underwater. For those who have eye strain or headaches from the effect, or just want to see clearly, I made this mod.
Clarity
is a very lightweight mod with one effect: it vastly reduces this blur. Removing it entirely causes a lot of bugginess, but it has been reduced so low as to be essentially imperceptible. These changes apply to both normal water as well as the ocean.
Since seeing is believing, here's some pictures:
Yacht
-
Before
|
After
Lake
-
Before
|
After
Diving in a cave, ft. Rebreather
Clarity is very lightweight; its only effect is to set the amount of times the blur is overlayed underwater to zero, from three. It should be compatible with everything except for mods that modify the way that underwater areas look.
| | |
| --- | --- |
| File | Clarity-1.0.0.0-e088c33dccb670ff34f1e879ba7a5a47.mod |
| Compatible | 1.10d |
| Version | 1.0.0.0 |
videogame_asset
The Forest
label
Graphical changes