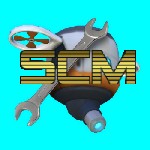 SCM (Subnautica Cheat Menu).
SiXxKilLuR
Subscribe to this mod
Like
SCM (Subnautica Cheat Menu).
Cheat menu that can offer you some useful alterations that can add more realism or usage advantages.
This will make exploring these treacherous and uncharted waters safe even at the deepest depths against the baddest foes.
Keep in mind this is a WIP mod meaning still under development!
You are unable to remap the keys in ModAPI mod settings in this version!
(F2)[Hard coded]
Cheats
*Player
God
Oxygen
Movement speed (WIP)
*Inventory
Energy(Energy consumption 0%)
Resources (infinite resources when building)
*Environment
Crush Damage (Will not be crushed by depth pressure.)
Temperatures (WIP)
Some features are simply place holders and have been disabled for future implementation.
You will notice these by the(down arrow next to option if it doesn't open when clicked it's disabled.)
Change Log:
v1.0.0.1
Increased remote file
downloads
(web security.
).
Clean up core
code
runs smoother.
v1.0.0.0
Added God mod
with extras
(will not die or be killed.
).
Added infinite Oxygen +
capacity
increased.
Energy consumption
0%.
.
Resources usage for building
0.
Crush depth
altered.
.
*
Easter Eggs
(
not telling
).
Some of the features of this mod were made possible by Souldrinker.
They helped fix the broken assets and assisted with various coding.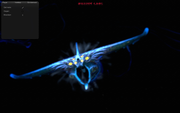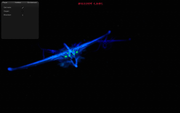 | | |
| --- | --- |
| File | xmenu-1.0.0.1-8c41045aa9b506be2bdec0bda563ec71.mod |
| Compatible | 61056 |
| Version | 1.0.0.1 |
Buttons
Name
Description
Button
Menu
Opens cheat menu.
F2
videogame_asset
Subnautica
label
Cheats