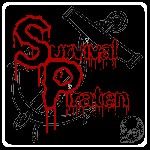 [DS] Live Web Map ( Extern Webserver )
Bl4ckSkull666
Subscribe to this mod
Like
REQUIRED: WebSpace
It's configurable to use on same machine or to send position to webspace.
On use extern webspace, copy all files inside \Mods\External-Web-Map\www to your webspace and set webdir in configuration to url to the webspace.
Or is your webspace on same machine, you can add path in configuration on webdir.
Beware, never add the / or \ on end in webdir!!!!
| | |
| --- | --- |
| File | ExternalWebMap-1.0.0.0-51a5ed6dba2dabe5e4b48b62c0550706.mod |
| Compatible | 1.11 |
| Version | 1.0.0.0 |
videogame_asset
The Forest Dedicated Server
label
Multiplayer