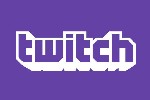 ModAPI Twitch Chat Integration Core
Hazard
Subscribe to this mod
Like
ModAPI Twitch Integration Core allows you to connect to a twitch chat of your choosing, and listen to commands that will cause various effects in your game.
v1.1 allows disabling of commands
Open a panel with this key combination: CTRL + SHIFT + F8
Some games dont support modapi hotkeys, so it had to be done like this
In order to use this mod, you will need to configure a save file.
Launch the game once with this mod to create it, and the file will be created inside
The Forest instalation folder/Mods/Hazard's Mods/
What to input where is written inside the config file, but
here is a website describing it
, and heres config file explaination anyways:
Line 1: Port, default 6667, no need to change
Line 2: Host/Adress, default irc.chat.twitch.tv, no need to change either
Line 3: Password/Token. example oauth:089218392jhzihszcxbzkjdhq2. Token can be generated
here
Line 4: Username - your twitch username all lowercase, in my case it's hazardusx (i may stream once when i have better internet ;) )
Line 5: Command prefix, default !, its a prefix on every message that an user will have to use in order to proc a command
Line 6: Channel - same as your username, but with # in front (e.x. #hazardusx)
Thats it. Once you did that, you can press connect in the panel in game(
CTRL + SHITFT + F8
). Once you hop in game, check a box in the panel so all messages are being read and commands executed. Can be disabled at any time.
---
Nerd area, also known as
How to create your own commands
1. Download and run a game with this mod
2. Create a modapi project, open it in Visual Studio
3. Add a reference to ModAPITwitchIntegration.dll, its inside
The Forest\TheForest_Data\Managed\
4. Create a class, and in it a static method with
[ModAPI.Attributes.ExecuteOnGameStart]
attribute
5. Inside the method, use ModAPITwitchIntegration.TwitchMod.Register method. Make sure the key is all lowercase
---
Example:
Code:
public static classTwitchEvents { [ModAPI.Attributes.ExecuteOnGameStart] public static void Init() { TwitchMod.Register("burn", (s) => LocalPlayer.Stats.Burn()); TwitchMod.Register("hunger", (s) => LocalPlayer.Stats.Fullness = 0); TwitchMod.Register("thirst", (s) => LocalPlayer.Stats.Thirst = 1); TwitchMod.Register("heal", (s) => LocalPlayer.Stats.Health += 100); TwitchMod.Register("getsick", (s) => LocalPlayer.Stats.BloodInfection.GetInfected()); TwitchMod.Register("getcured", (s) => LocalPlayer.Stats.BloodInfection.Cure()); TwitchMod.Register("discharge", (s) => LocalPlayer.Stats.Energy = 0); TwitchMod.Register("regenenergy", (s) => LocalPlayer.Stats.Energy += 100); } }
| | |
| --- | --- |
| File | ModAPITwitchIntegration-1.3-44a1e7ecf2c6edcdf1a5aae823b2acee.mod |
| Compatible | 1.11b |
| Version | 1.3 |
videogame_asset
The Forest
label
Bugfixes