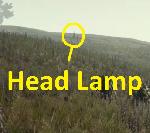 FarLOD
disi
Subscribe to this mod
Like
It removes the culling performed on object details in mid to far distance for Ultra setting Draw Distance only. Also enemies use their best LOD possible in any setting.
Ultra should be Ultra and show everything possible, Occlusion Culling is still performed by the game and your graphics driver of course.
Culling is a technique to make things disappear, so they do not need to be rendered.
example video
Changes:
1.0.0.1 - Fixed exception if player is in menu/inventory, added check for Ultra setting Draw Distance.
| | |
| --- | --- |
| File | FarLOD-1.0.0.1-da31fe9ef6d7fc34dc535853885ce60b.mod |
| Compatible | 0.68b |
| Version | 1.0.0.1 |
videogame_asset
The Forest
label
Other