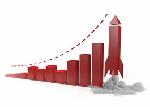 Difficult Scaling
Hazard
Subscribe to this mod
Like
From version 2.0+ also affects enemies in caves
CHOOSE WISELY
Version 2.0 scales expodentially - the real deal
Version 2.3 scales linearly - for casual play
Verson 0.0.0.1 is absolutely bananas - test if you are The Forest's god. Requires a lot of knowledge about the game and also skill. If you haven't used the mod yet do NOT pick this version
Among the stats that increase are:
Health
Damage
Spawn rate (has a cap, doesn't increase infinitely)
Speed of fireman's projectiles
Chance to knock down
Detection radius
Chance to attack and to followup with a attack
Works with singleplayer and multiplayer only when the host has the mod installed.
If the host has the mod installed it will work for every player, even without installing it
Known bug:
Using this + harder more enemies with Map causes the game to randomly close
Leave your feedback on possible adjustments.
Also check out my other mod "Player Upgrade Points"
| | |
| --- | --- |
| File | DifficultScaling-2.3-68dd025c4c7480dd6acecfe74052cf71.mod |
| Compatible | 1.08.VR3 |
| Version | 2.3 |
videogame_asset
The Forest
label
Enemies