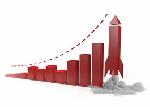 Difficult Scaling
Hazard
Subscribe to this mod
Like
Enemy stats increase when the player goes to sleep or when the day automatically changes.

Among the stats that increase are:
Health
Damage
Spawn rate (has a cap, doesn't increase infinitely)
Fire resistance

Early game remains without any noticable changes

Works with singleplayer and multiplayer only when the host has the mod installed.
If the host has the mod installed it will work for every player, even without installing it

Both version 1.1 and 1.0.0.1 work with The Forest 1.06b
The difference is that 1.1 is easier


This is a early version of this mod. It still needs balancing & testing.
Leave your feedback on possible adjustments.

Also check out my other mod "Player Upgrade Points"
| | |
| --- | --- |
| File | DifficultScaling-2.0-2955e6affa37672f9908034f40b07e13.mod |
| Compatible | 1.08.VR3 |
| Version | 2.0 |
videogame_asset
The Forest
label
Enemies