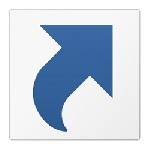 More Shortcuts
the_great_gnome
Subscribe to this mod
Like
Now you can finally assign your fifth most used item to a key!

Edit ../modapi/config/UserConfiguration.xml to remove a misassigned key.

If you find a bug or something you really want to assign missing from the list of assignable items,
feel free to leave a comment on my youtube channel:

https://www.youtube.com/channel/UCrpYXcepORAo8yKU1Ksz0bQ/discussion

I'll get it fixed asap.
| | |
| --- | --- |
| File | MoreShortcuts-1.0.0.0-9e7ed081ae8b1d51439a6563dbde0d66.mod |
| Compatible | 1.09 |
| Version | 1.0.0.0 |
Buttons
Name
Description
Button
Any Medicine
Use any medicine, in the following order: Meds => Health Mix => Health Mix+
Any Armor
Equipt any armor, in the following order: Bone => Stealth => Lizard => Creepy
Weak Spear
Upgraded Spear
Modern Axe
Katana
Modern Bow
Chainsaw
Slingshot
Repair Tool
Pouch
Flare Gun
Bomb
Dynamite
Molotov
Cassette Player
Compass
Bone
Climbing Axe
Tennis Racket
Machete
Flintlock Pistol
Hairspray
Warmsuit
Snowshoes
Artifact Ball
videogame_asset
The Forest
label
Cheats