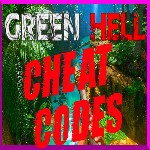 Debug mode
Moritz
Subscribe to this mod
Like
List of all cheats/ hotkeys:
Google Drive
What is Debug Mode?
Debug Mode is essentially a developer testing feature that allows them complete control over game mechanics, parameters, and functions. It is usually used for testing purposes.
Can I be banned for using Debug Mode?
No. It is a harmless feature that allows you to simply mess around with your in-game experience. Green Hell is not an online game, nor one of a competitive nature, and there are no negative consequences to using Debug Mode in this manner.
---
You enjoy my work? A donation would be great! - https://paypal.me/MScheve
| | |
| --- | --- |
| File | DebugMode-1.0.2-7b99efbc6cd2b23d57f0bb66434b8608.mod |
| Compatible | 1.0.3 |
| Version | 1.0.2 |
videogame_asset
Green Hell
label
Cheats