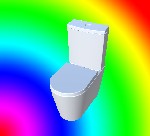 Custom Building Blocks
Hazard
Subscribe to this mod
Like
Currently automatic downloading is disabled
Because of that you need to download
those files
(142MB) by hand and place them at
Steam\steamapps\common\The Forest\Mods\Hazard's Mods\Custom Building Blocks
I know, it might be difficult, some of you might even fail.
Luckily, for those who fail to place those files
there is no hope.
Seriousely.
Might be buggy
Note*
If your pc explodes, it's not a bug - it's a feature... . You're welcome.
OwO
You can keep reading the description while the mod is downloading.
So, in order for this mod to work, you need
Builder Core
- minimum version 1.5.5
Builder Menu
- minimum version 1.1
If you experience a bug where every material is strangely dark, its caused by SSAO. To fix it disable SSAO
Im going to leave
my paypal
here as well, as donations greatly help me
Huge thank you to FateDeath. I have to thank you here because i couldn't find you elsewhere. You're the best
| | |
| --- | --- |
| File | CustomBuildingBlocks-0.1-d73e7e648fbe30e55defad803037112e.mod |
| Compatible | 1.09 |
| Version | 0.1 |
videogame_asset
The Forest
label
Buildings