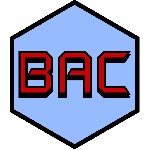 [BAC] Blight's Anti Cheat
Moritz
Subscribe to this mod
Like
With this Mod you are able to host and join BAC protected server's.
---
Important!
This mod does
not
prevent the use of GriefClient!
Use the Anti-GriefClient mod to prevent its use:
https://modapi.survivetheforest.net/mod/78/anti-griefclient
---
What is a BAC protected server?
A BAC protected server ensures that only people who have the same mods as the host can join.
How do i know which server is BAC protected?
Servers using BAC have a "[BAC]" prefix in their name.
How do I create a BAC protected server?
Just install the mod and start a game. Your server will automatically have the prefix "[BAC]"
How do I know which mods are required for a server?
Just join the server. If you dont have the required mods you will get kicked automatically and get a message including the required mods.
---
You enjoy my work? A donation would be great! - https://paypal.me/MScheve
| | |
| --- | --- |
| File | BlightAntiCheat-1.0.1-55873ba1281d2e2643be9c0c3e142c5b.mod |
| Compatible | 1.09 |
| Version | 1.0.1 |
videogame_asset
The Forest
label
Multiplayer